​Altadena Plumber
Altadena Plumbing Services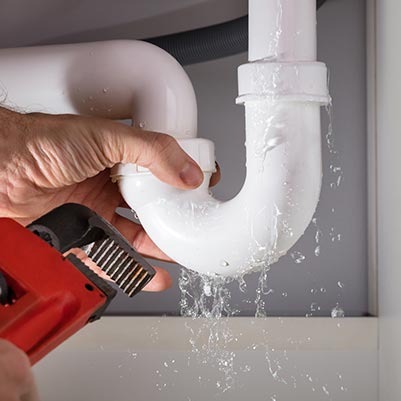 At Merry San Marino Plumbing, we understand that a smooth-running home makes for a happy family. When your plumbing system is on the fritz, you need fast, dependable service. Our Altadena plumbers are here to provide customized solutions to your every plumbing problem, from small repairs to routine inspections to major replacements to new installations. Backed by 75+ years of experience and equipped with the highest-quality tools and technology, you can always count on us to get the job done right the first time. Don't settle for just any plumber. Choose the team that always goes the extra mile to ensure your home is taken care of and your family is safe and comfortable.
No plumbing job is either too big or too small for us to take care of. Whether you need to install a new heater, or are looking for drain cleaning services, our Altadena plumbers are equipped to handle it all! Take a look at what our clients have to say and see why we are Altadena's most trusted plumbing company!
Call our Altadena plumbing experts at(626) 414-5583 or contact us online to get started.
Do I Need to Call a Plumber?
Your plumbing system is responsible for bringing safe, clean water into your home and transporting wastewater away from it. When problems with your system go ignored, you are at risk of major property damage and costly repairs. Even problems that appear to be minor can result in a plumbing disaster in no time. The best way to protect your home and wallet is to become aware of the signs that you need to call a plumber in Altadena or the surrounding areas for an inspection.
Below Are Signs That You Need to Call a Plumber:
---
One or more of your drains are slow or clogged
You do not have enough hot water
Your water bills have gone up even though your usage hasn't
Your toilet is frequently clogged or overflowing
There are unexplained puddles on your lawn
You don't have any hot water
Your drains smell bad
There are signs of water damage in your home
Your water pressure is too low or too high
Your sink or shower drains overflow when you flush the toilet
There are gurgling sounds coming from your drains
Your water is murky or discolored
Your water heater is leaking
No matter how big or small the problem at hand, you can count on our Altadena plumbers to take care of it. In our 75+ years of service, we have encountered and resolved every kind of plumbing issue imaginable and guarantee we have a sound solution for yours.
Our Plumbing Services in Altadena
Whether you are looking for pipe repairs in your home or a video sewer inspection for your commercial space, our plumbers are available to help with it all. At Merry Plumbing, we provide our clients with both residential and commercial plumbing services.
Our Altadena Residential Plumbing Services Include:
---
Water purification
Leak detection
Water heaters
Sewer lines
Gas lines
Backflow testing and prevention
Pipe repairs
Vintage home plumbing services
Our Altadena Commercial Plumbing Services Include:
---
Copper piping
Earthquake valve installation
Electronic detection of sewer line inspection and repair
Gas leak detection and repair
Gas piping installation and repair
High pressure hydro jetting
Ice makers and filters
Sewer lining
Sewer repair and replacement
Sewage ejector pumps
Soft water systems
Trenchless piping
Video sewer inspection
Water filtration systems
Water heater and boiler repair and maintenance
Water purification
Tankless and hybrid water heater installation and maintenance
When you want the job done right, turn to Merry San Marino Plumbing. Simply give us a call and we will take care of the rest.
How Do You Know If You Have a Water Leak?
Hidden plumbing leaks are some of the most damaging problems homeowners have to deal with. They can cause extensive damage to your property before you ever even realize they are there. To minimize the number of repairs you have to deal with, we recommend that you become familiar with the signs of a hidden plumbing leak.
You Might Have a Hidden Plumbing Leak If:
---
Your water bills have increased
You can hear water running when you aren't using any appliances
There is an unexplained musty odor in your home
Your ceilings are drooping
You have noticed an increase in pest activity
There are yellow stains on your ceiling
Your wooden floors are buckling
There are extra-green patches of grass on your lawn
Your water pressure is extra low
You find mold or mildew in your home
Your wallpaper or paint is bubbling
Using advanced camera technology, our Altadena plumbing experts can locate the source of any leak in your system before implementing the most reliable solution.
Why Choose Merry San Marino Plumbing?
At Merry San Marino Plumbing, we take our work very seriously because your safety and comfort matter a great deal to us. When your plumbing system isn't quite working the way it should be, don't worry. We offer the prompt, efficient service you need when you need it most. Our Altadena plumbers show up to every appointment in fully stocked trucks, ready to quickly handle your every repair, replacement, inspection, or maintenance need.
Suggested Reading:
We can be reached at (626) 414-5583or online. Call today to schedule dependable plumbing services in Altadena, CA.