Drain Cleaning in Pasadena, CA
We've Been Unclogging Drains For 70+ Years - Call

(626) 414-5583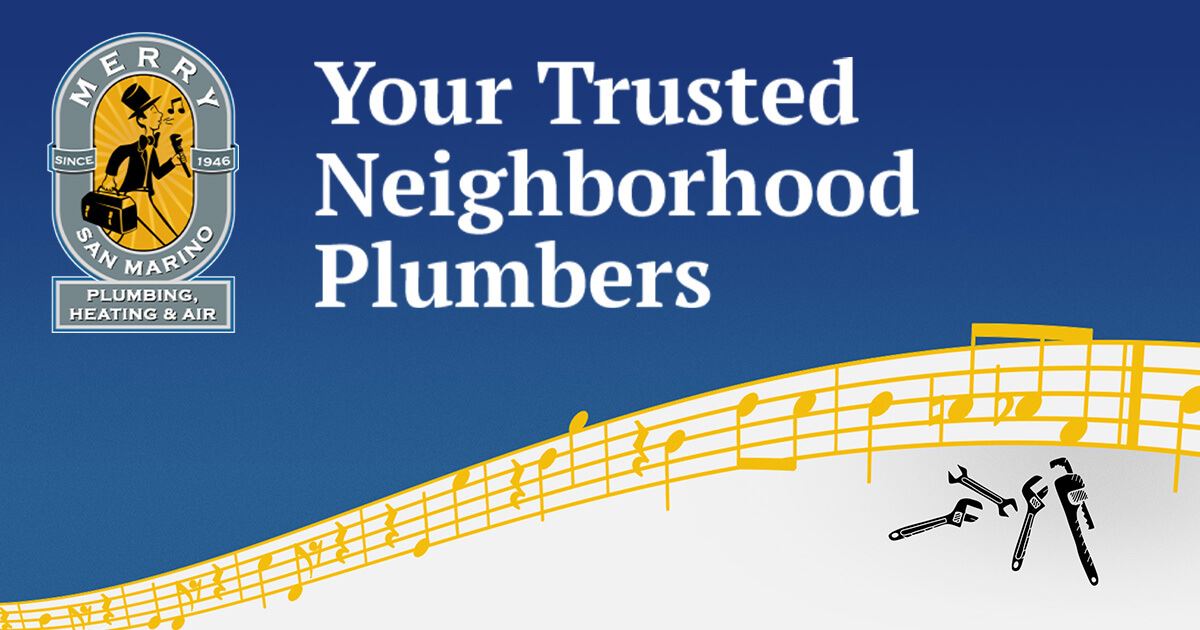 It is hard to believe just how much junk gets washed down our drains every day. Despite our best efforts, our bathroom sinks and tubs often carry away extra hair, grime, clothing particles, and soap scum, even with a high-quality drain catcher. It is even worse in our kitchen sink. Coffee ground, fruit pits, crumbs, eggshells, burnt gunk from the bottom of our pans, and any fragment of leftover food and grease all pass through our sink after each meal.
Even though these substances seem to be magically washed away with the flick of the faucet, in reality, they are being collected in a sludgy mess within your pipes. You may even have a garbage disposal in your drain, but this overworked mechanism still is not completely effective at halting large chunks from washing down your pipes.
How Do Pipes Get Clogged?
Unfortunately, everything put down the drain doesn't simply vanish into thin air—it has to go somewhere, and unfortunately, it doesn't always go where you want it. In many cases, it simply gets stuck in your drain lines and stays, creating a blockage. The longer you leave a nasty mess of grease, hair, and inorganic materials, the more it will build-up, and eventually, cause even more serious problems.
Rather than waiting for an emergency to strike, you need to take action the moment you think your drains are in trouble. For any drain cleaning and hydro-jetting services in Pasadena, you can trust our plumbers at Merry San Marino Plumbing to solve your case.
Call today at (626) 414-5583 to avoid the messy and expensive consequences of a blocked drain. Comprehensive hydrojetting and drain cleaning available in Pasadena, Altadena, San Marino, San Gabriel & beyond!
How Often Do Drains Need To Be Cleaned?
It's recommended to have a professional clean your household drains annually. This helps stop backups and prevents big drain problems later on. If your plumbing is old or has large roots near the main sewer line, you might need to clean the drains more often.
Signs You Need Drain Cleaning
When gunk and debris fill up your drain, you are liable to have a serious emergency on your hands if you do not act quickly. The easiest way of determining that your pipes are flowing properly is by having one of our expert Pasadena drain cleaning technicians inspect your lines. However, even before they arrive, there are some key signs which can alert you to the fact that it is time to clean up those tubes.
When Should I Clean My Pipes?
Some indications that it is high time to clear your pipes include:
Your toilets, sinks, showers, and bathtubs gather large pools of water, and it takes an extensive amount of time for these to completely drain
Your toilets refuse to flush all the way, requiring several flushes for everything to exit the bowl
Extremely foul and persistent odors, often similar to rotten eggs or decaying food, are being emitted from the drains
There is a collection of water gathering around the base of your sinks, floor drains, toilets, and bathtubs
How to Get Rid of Drain Flies
If you notice drain flies in your home, it's a sign that your drains are contaminated with sewage.
Some ways to get rid of drain flies include the following:
Pour a pot of boiling water down your drains about twice a week, to help remove any larvae or eggs from your drains.
Sprinkle salt and baking soda down your drains. After that, pour a cup of vinegar down your drain and let it foam overnight. The next morning, you could try pouring boiling water down the drain.
Use apple cider vinegar to trap the drain flies. Pour apple cider vinegar into a bowl and cover it with plastic wrap. Then poke holes in the plastic wrap. Drain flies will be drawn to the liquid and potentially trapped inside.
If you notice drain flies in your home, we recommend that you contact a drain cleaning professional to get the situation inspected and properly taken care of. Although you could try these DIY tactics to get rid of drain flies, professional drain cleaning services can help guarantee that you get eliminate them for good.
Pasadena Hydrojetting Services
What is Hydrojetting?
While there are numerous ways to clean your drains, the only technique of completely returning the inner lining of your pipe to a near-original condition is through the powerful method of hydrojetting. Thanks to our state-of-the-art equipment, we can blast streams of high-pressured water throughout your drains with a jet of water under anywhere between 1,000 to 30,000 psi.
This completely scours your drain's inner walls of remaining debris, muck, and inorganic material. It can even obliterate tree roots. Hydrojetting is a safe and natural way of removing stoppages both in the present and in the future.
Some great benefits that come with hydrojetting services include the following:
Thoroughly cleans pipes
Effectively eliminates drain flies
Longer lasting cleaning
A cost-effective solution
Reduces different strains of bacteria
Removed residue inside pipes more effectively
Professional Experts with Reliable Support
At Merry San Marino Plumbing, all of our expert Pasadena plumbing technicians are given ongoing training in contemporary, advanced, and cutting-edge methods. This allows our professionals to constantly grow in their skills and abilities to care for your drains, no matter what happens in your home.
Suggested Reading:
Contact us now online or at (626) 414-5583 for the highest quality of drain cleaning and hydrojetting in Pasadena, Los Angeles, El Monte, or beyond.

4 Benefits of Choosing Merry San Marino Plumbing
Experienced, Skilled & Dependable Team

Honest Pricing with No Hidden Fees

Courteous & Professional Plumbers

70+ Years of Industry Experience